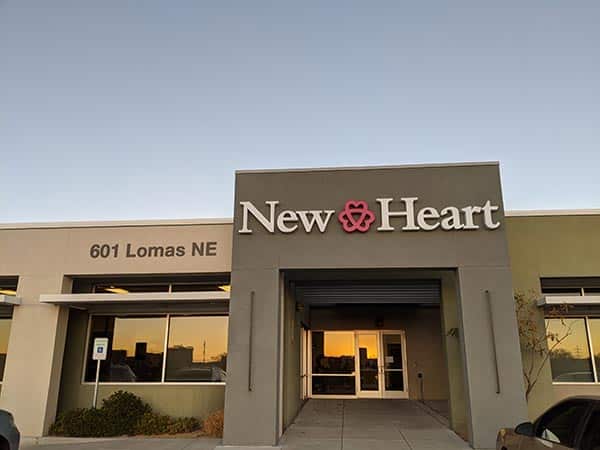 In the early 1970's, physicians were just beginning to experiment with the idea of exercise as a means of recovery from a cardiac event. About that time, Dr. Richard Lueker, a cardiologist in Albuquerque, New Mexico, came across a Time magazine article on the subject. The article spoke of a man who had participated in a cardiac rehabilitation program in Cleveland and was now running a mile a day one year after a serious cardiac event. Today there is a wealth of evidence supporting the use of exercise in the cardiovascular disease recovery process, but in the '70s, Dr. Lueker was taking a bit of a risk when he decided to create the first cardiac rehabilitation program in Albuquerque.
The New Heart Cardiac Rehabilitation and Prevention Program began in December 1973 at Jefferson Junior High School. Dr. Lueker, exercise physiologist Dr. Hemming Atterbom, and physical education professor Dr. John Gustafson, recruited a few volunteer nurses and cardiac patients and began a walking program in the evenings at the junior high.
As the evidence accumulated and patients in Albuquerque began to benefit from cardiac rehab, New Heart moved to a more permanent space. They purchased some treadmills and other exercise equipment and started monitoring patients' heart rhythms as they exercised. They also incorporated a nutrition program, with cooking classes and individual consults for patients.
In the 1990's, in conjunction with Presbyterian Hospital of Albuquerque, Dr. Lueker established the 50,000 square foot New Heart Healthplex. In the spring of 2000, the New Heart program moved to a new location where it continued until 2005. At that time, a generous gift from local businessman Blake Chanslor made it possible to build a new, freestanding center near downtown Albuquerque. The New Heart Center for Wellness, Fitness and Cardiac Rehabilitation is now the permanent home for a program that continues to thrive after almost 40 years of service.
Over the course of those 40 years, the New Heart staff has had many opportunities to test different methods of providing preventive care including a satellite program at the Rehoboth McKinley Christian Hospital in Gallup, New Mexico, hosted an educational initiative for rural New Mexico physicians and conducted Health Lifestyles classes with participants in rural locations around the state.
The New Heart Cardiac Rehabilitation program is now operated by the New Mexico Heart Institute Foundation, a non-profit organization dedicated to enhancing the cardiovascular health of all New Mexicans through education, heart health and wellness programs and research. The facility now helps thousands of patients survive and thrive with heart health in mind.