COVID-19 Recovery Program
A Medically Supervised Fitness Program that works to gradually improve sense of well-being and increase exercise tolerance.
The support you need to get your life back.
Covid-19 left many people fatigued, feeling weak and short of breath. These symptoms make it difficult to get back to your normal activities. Let our team help you with breathing exercises to strengthen respiratory muscles and a supervised fitness program to help get you back on track.
Clinical Assessment
Consultation with Dr. Barry Ramo*
Fitness Assessment
Review and understand your medications
Outline personalized goals
Co-pay may apply
Supervised Exercise
3 exercise sessions per week for 1 to 3 months
Individualized Exercise Prescription designed by your exercise physiologist
Customized breathing exercises to help reduce shortness of breath
Cardiovascular exercise, resistance training, nutrition counseling (when indicated), and life coach appointments covered by most insurances (Copays and Co-Insurance may apply) self-pay options available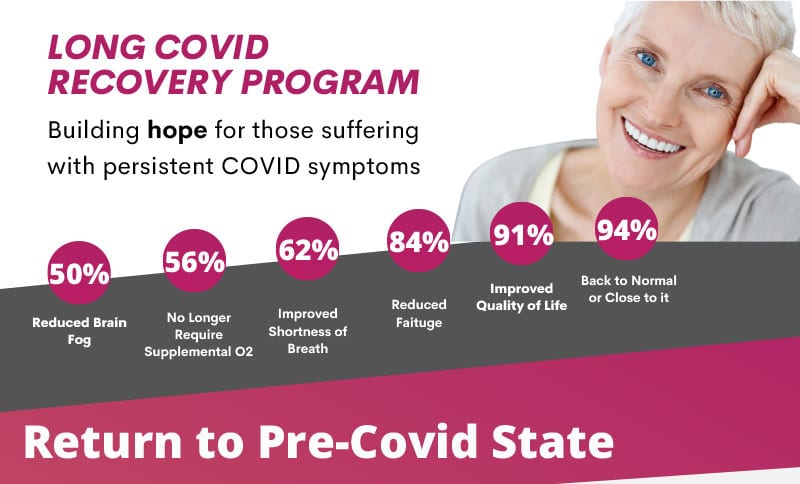 Reach out to learn more or to speak with a specialist about our Covid-19 Recovery Program.
Send referrals through secure fax to (505) 830-4975
referrals@newheartnm.com | (505) 881-8195